Many of us love to converse, discuss, argue a point - and we're really good at it.
But are we good at getting our point across to the detriment of simply listening? Here's a quick reference for improving listening skills: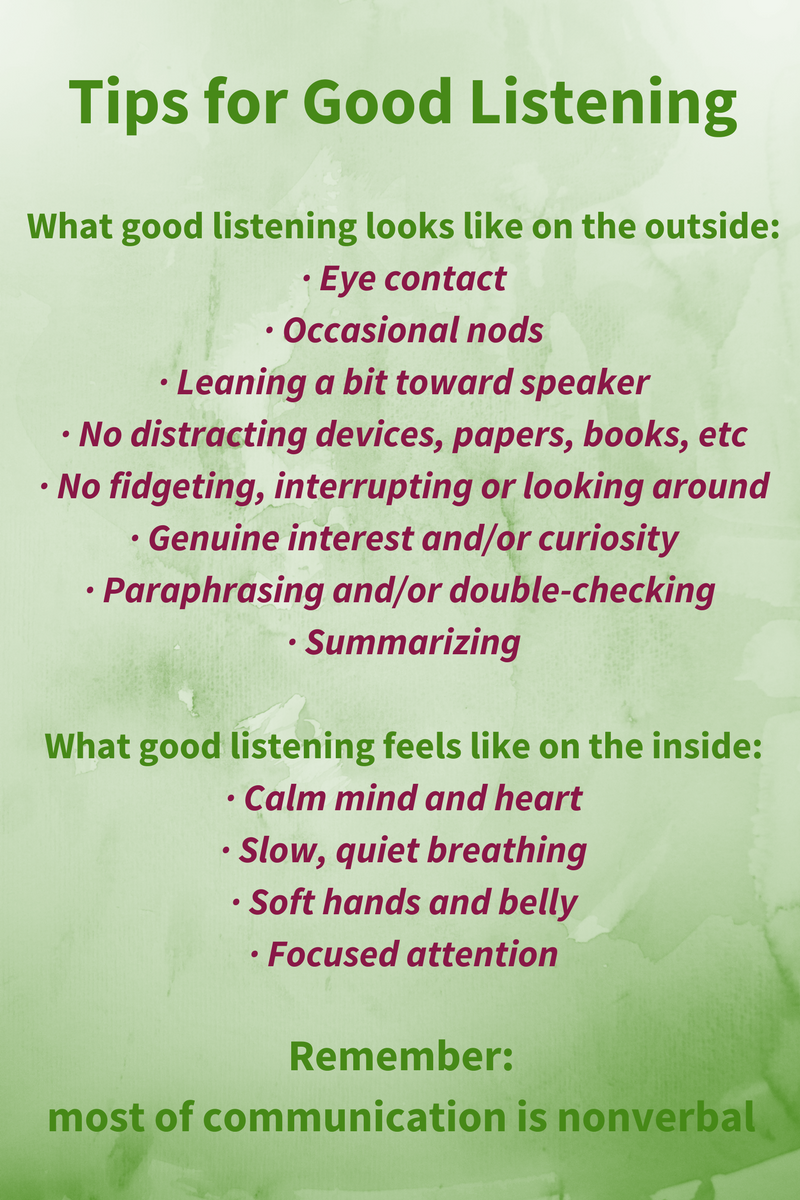 Would you like a copy of this graphic? Use the Contact Us button at bottom left, request the Good Listening Tips Graphic. You'll also be signed up for my newsletter - information coming to you three or four times a month.